Bonus Bowling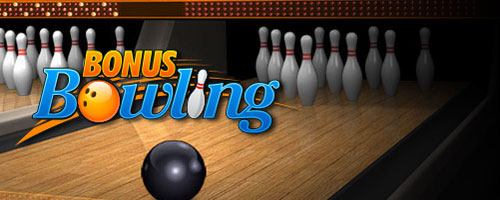 Bonus Bowling has a bowling alley them with the sounds of the bowling balls as they roll and is one of the most simple Playtech games to play.
Gamblers must guess how many of the pins the virtual bowler will knock down in two throws. It is possible for the bowler to knock down all ten pins in two throws which is known as a spare. If he knocks all ten pins down in one throw it is a strike. The more pins that are knocked down the more the winnings will be. If the virtual bowler throws a gutter ball where no pins are knocked down he will not be rewarded.
Bets range from $4 per strike up to a maximum of $109 and once the bet has been placed, players need to click on the "Throw" button and hope for the best.
---
| | |
| --- | --- |
| Bonus Bowling Screenshot | Bonus Bowling Win Screenshot |
Play Bonus Bowling Slot at the Following Online Casinos: